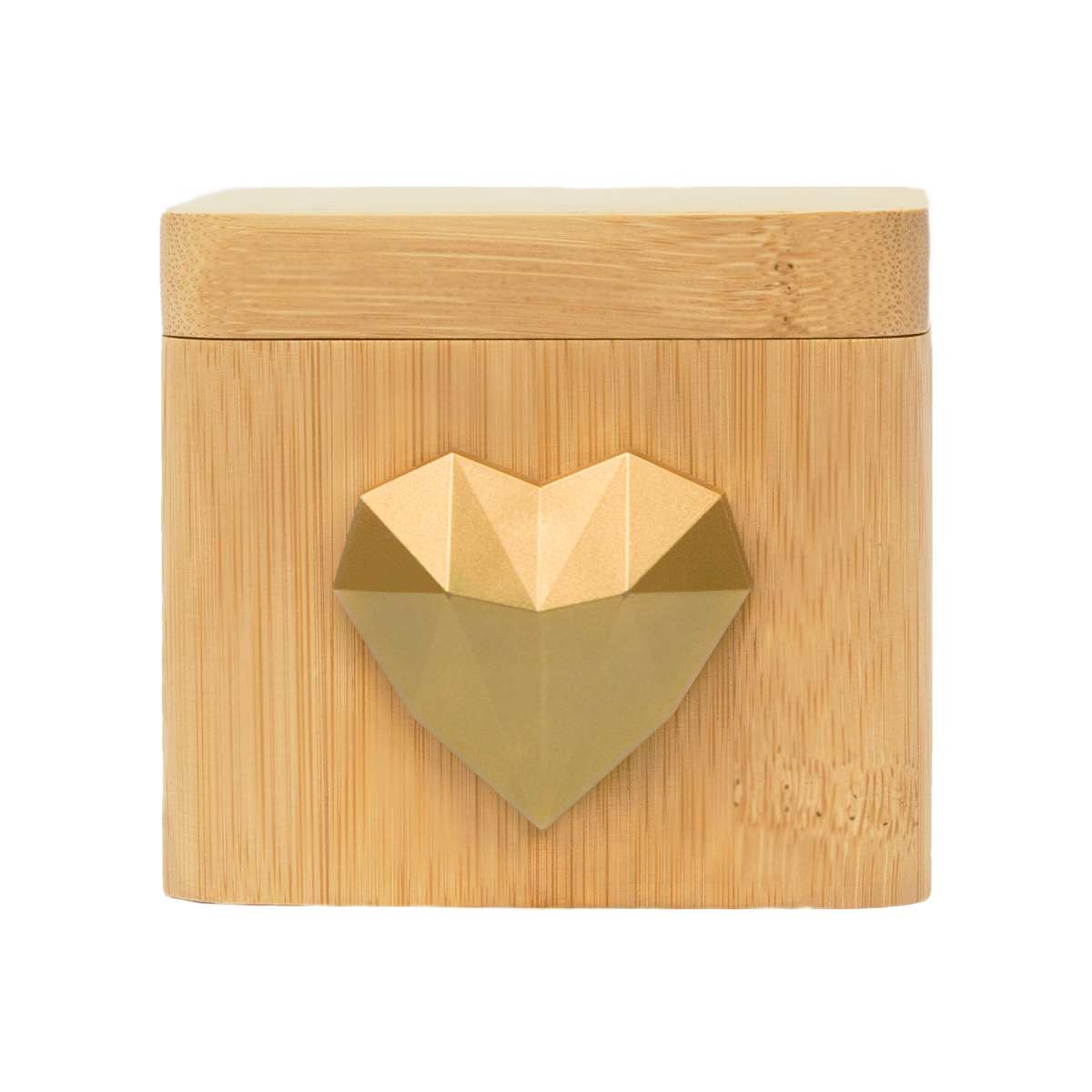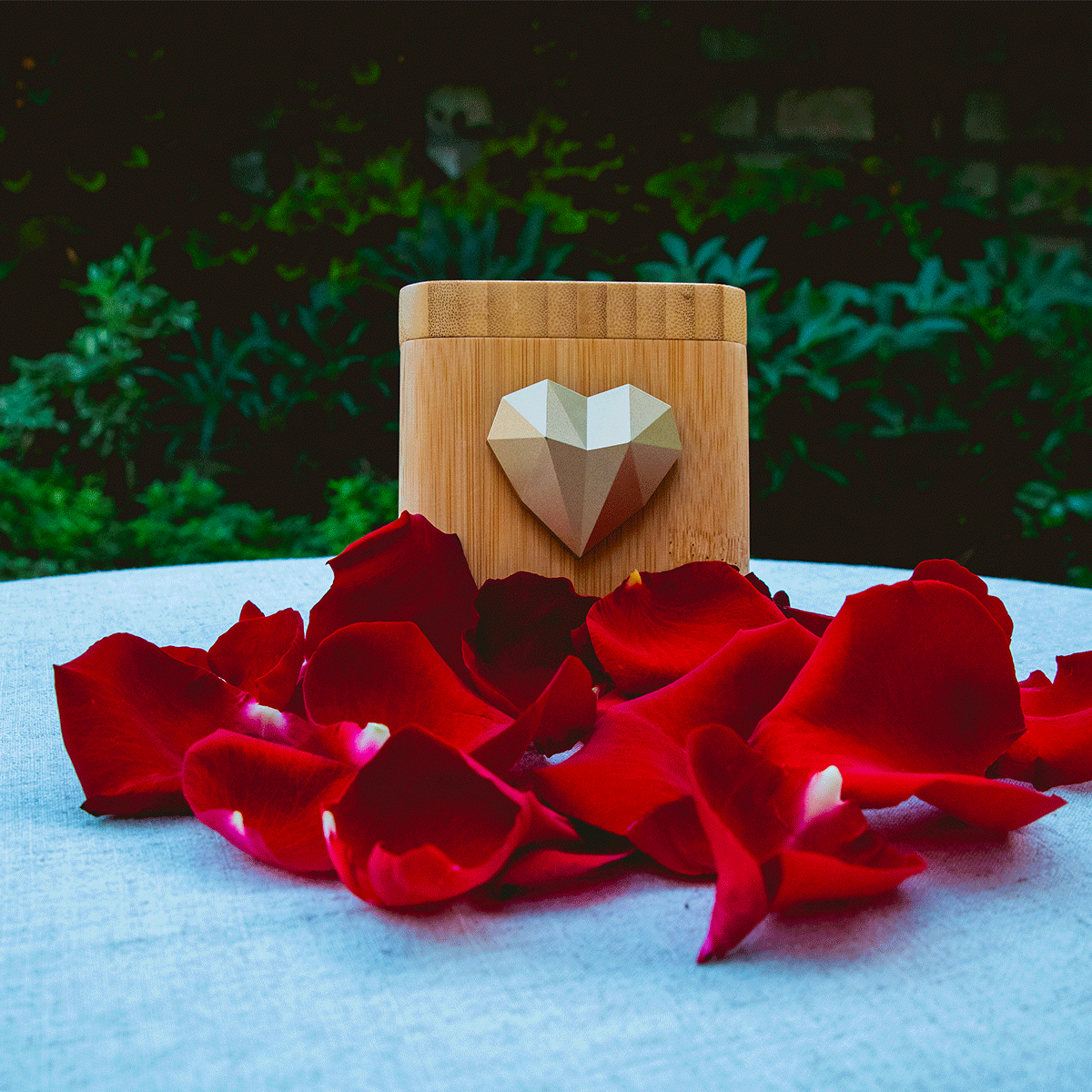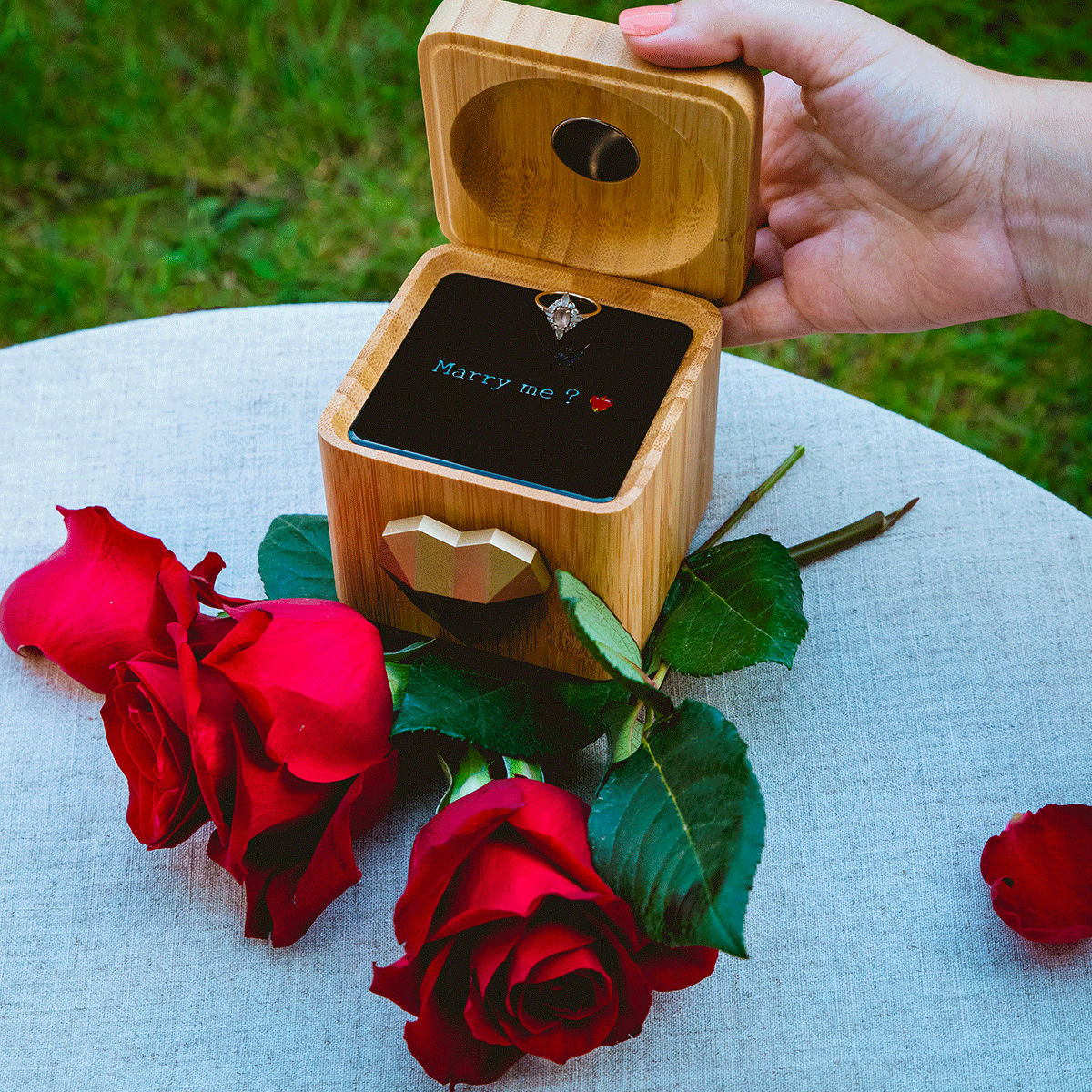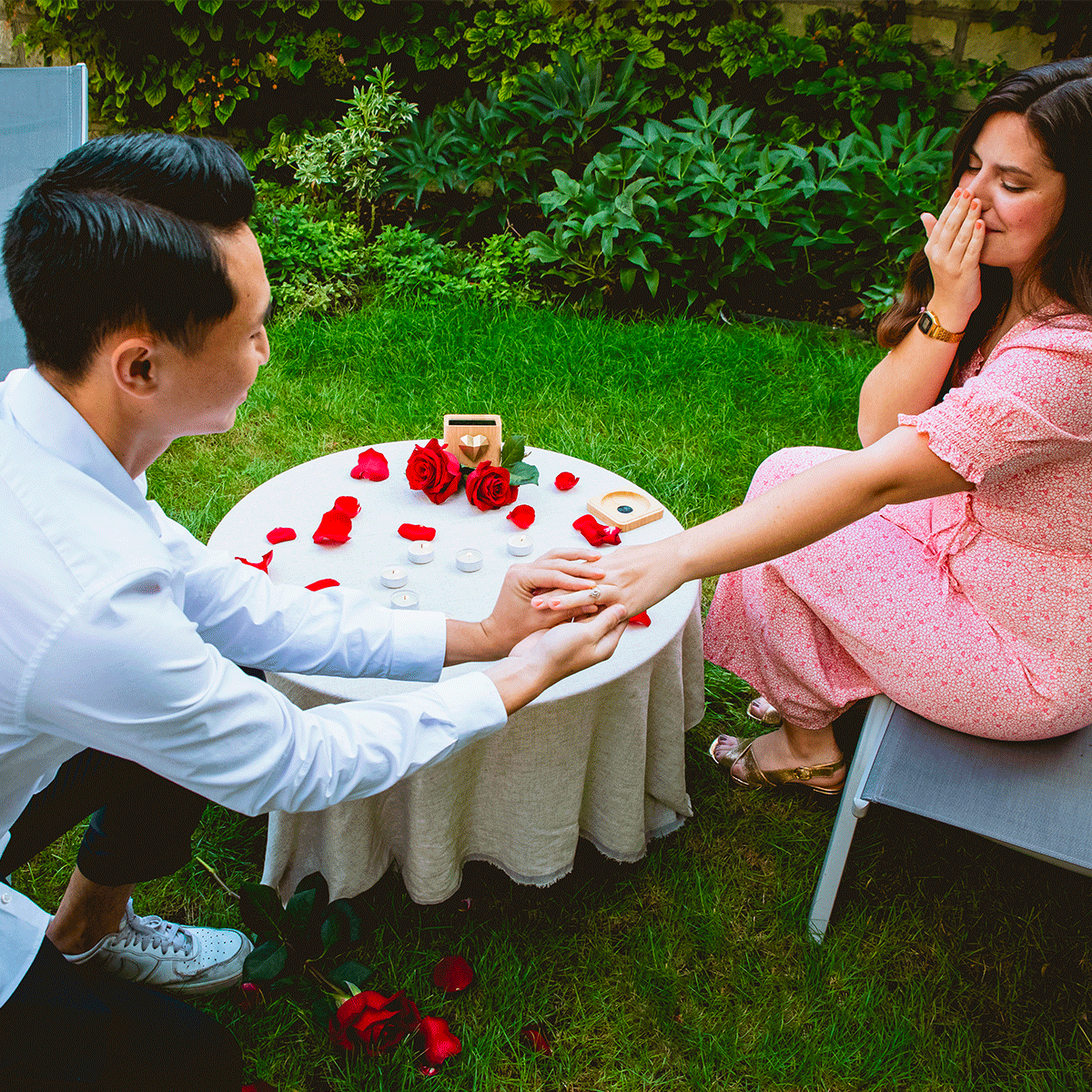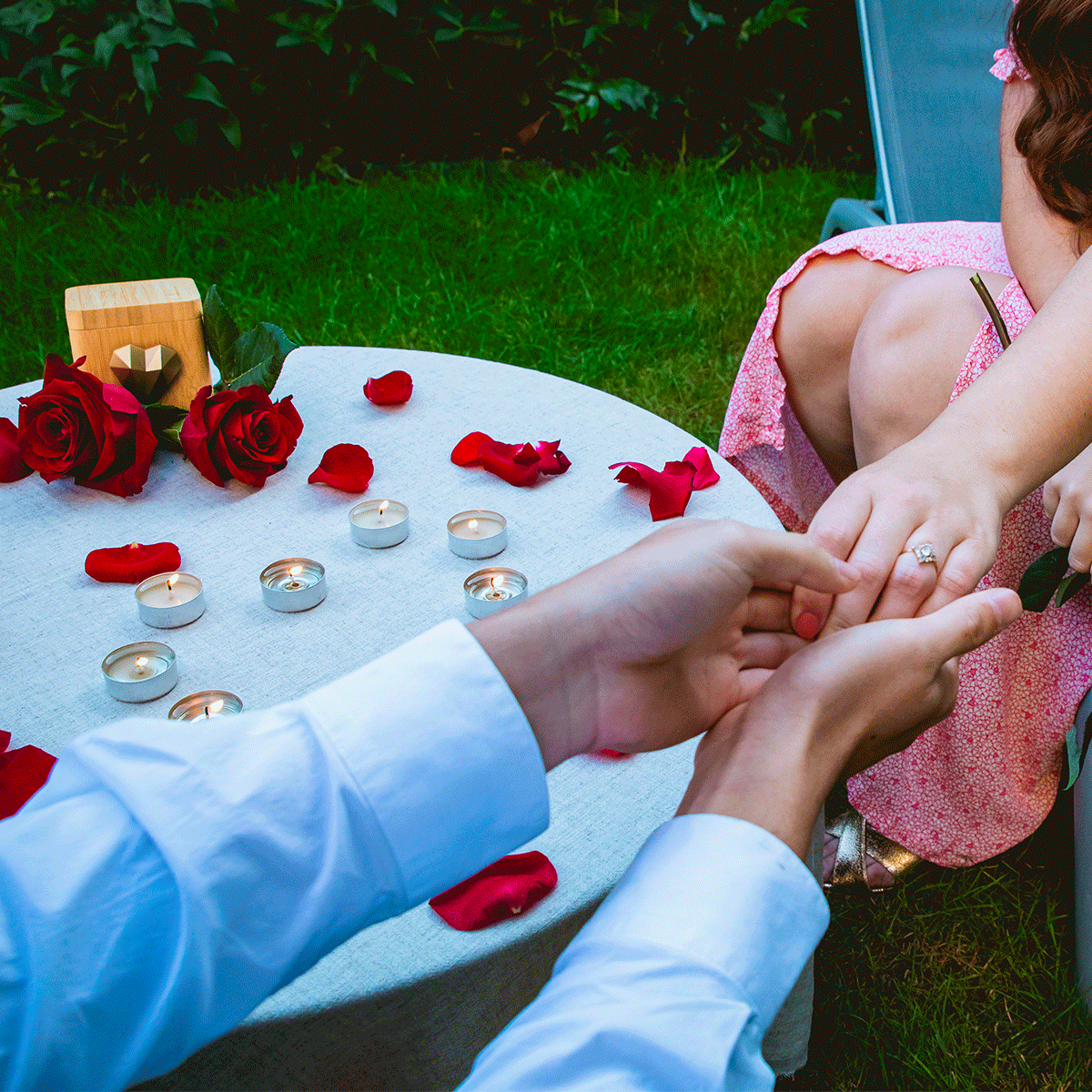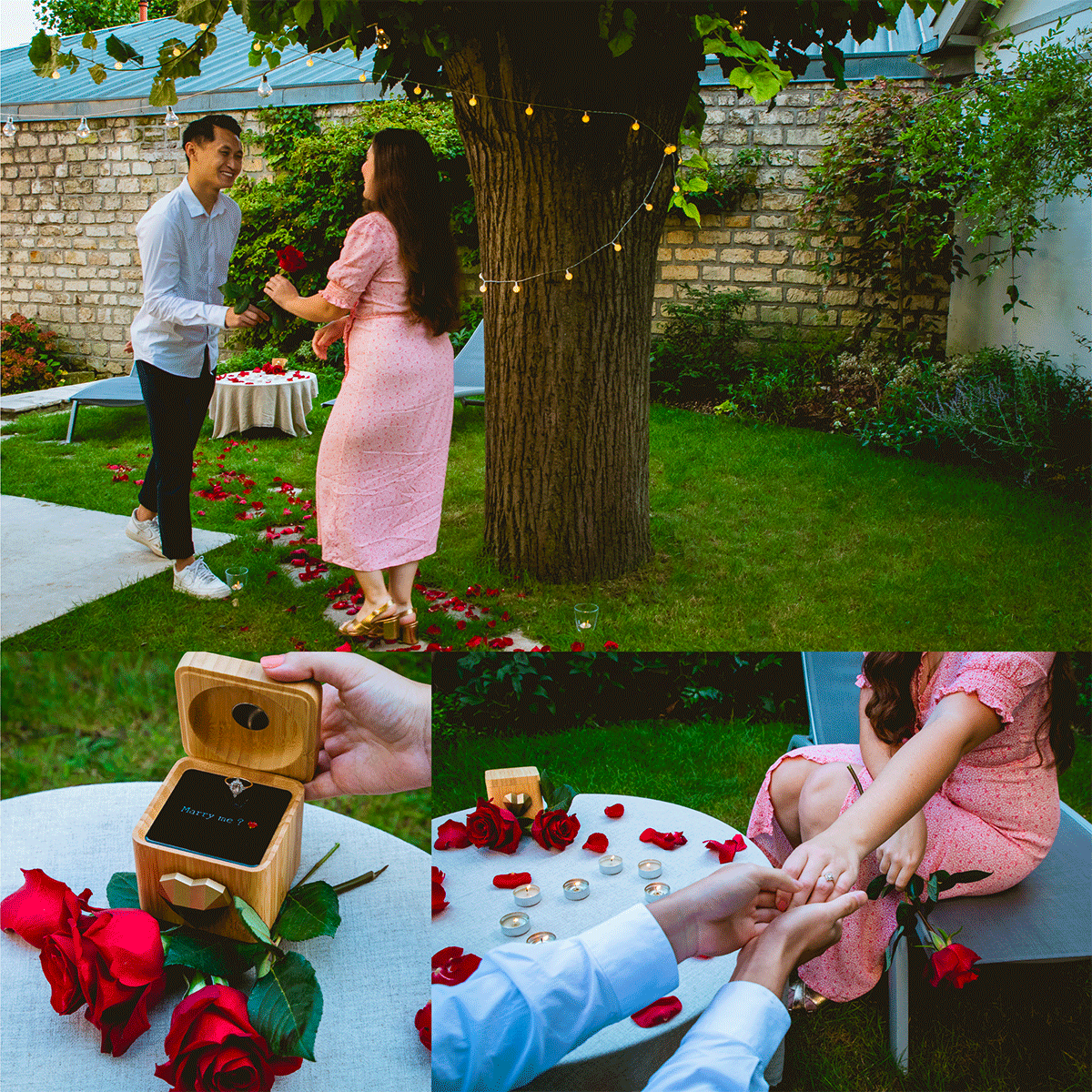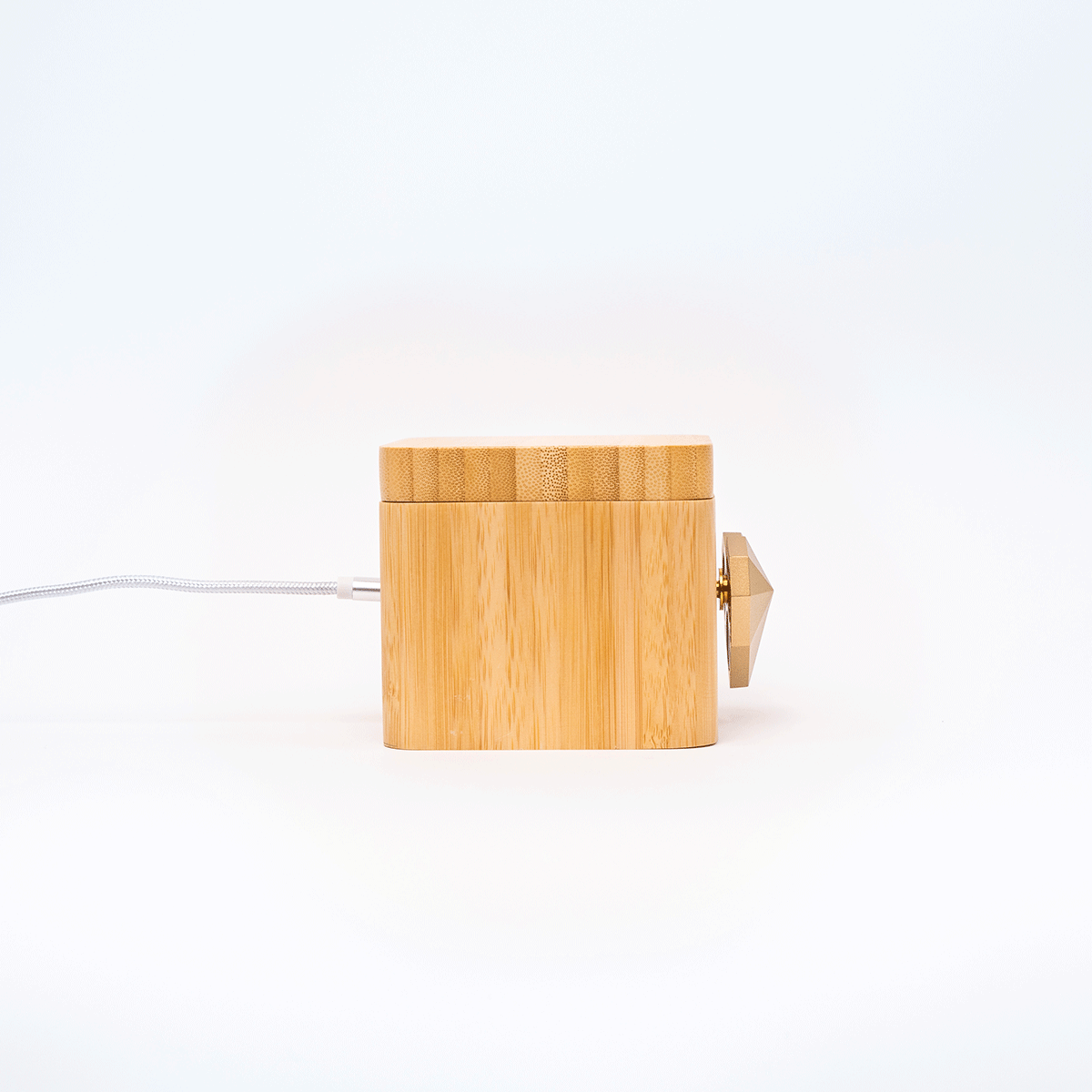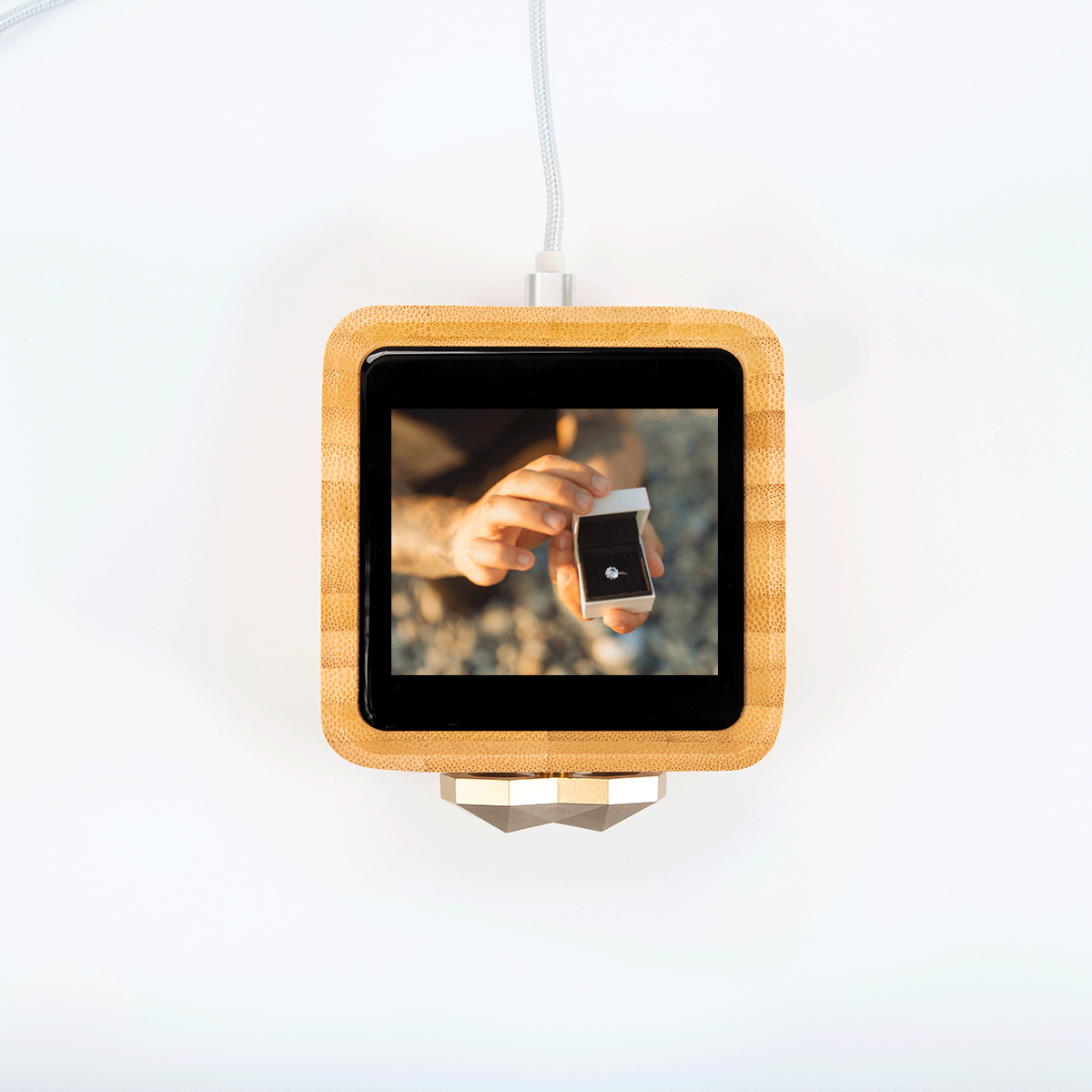 Lovebox Yes I Do
Buy 2 for

$102.00

each
Buy 1 for

$170.00
How does the Lovebox work?
Send photos, love notes,
drawings, or stickers to the
Lovebox thanks to our free app

The heart of the Lovebox
will spin when the
receiver gets a message

Your loved one can spin the
heart to send you back a
waterfall of hearts on the app
Tech Specs
Material: Wood (box), ABS (spinny)
Screen: LCD screen 320 x 240 resolution
Connectivity: WiFi 2.4Ghz
Dimensions: 3.5x3.5x3.1in
Weight : 1.54lb
Included with your Lovebox Yes I Do
1 Lovebox Original Color & Photo with 1 Red pixel & 1 precious spinny
1 original & 1 surprise lid
1 USB Power cable and 1 US plug
Access to the mobile app (iOS and Android)
Lots of love
Rest assured

They bought it, tried it, and tell you about it
They bought it, tried it, and tell you about it
All your questions answered
I'm very "kitschy and sentimental" and I love seeing my little heart spin!
This makes me happy! I bought one for my. Mother-in-love for Christmas. Can't wait to set it up for her and give the secret code to my kids!