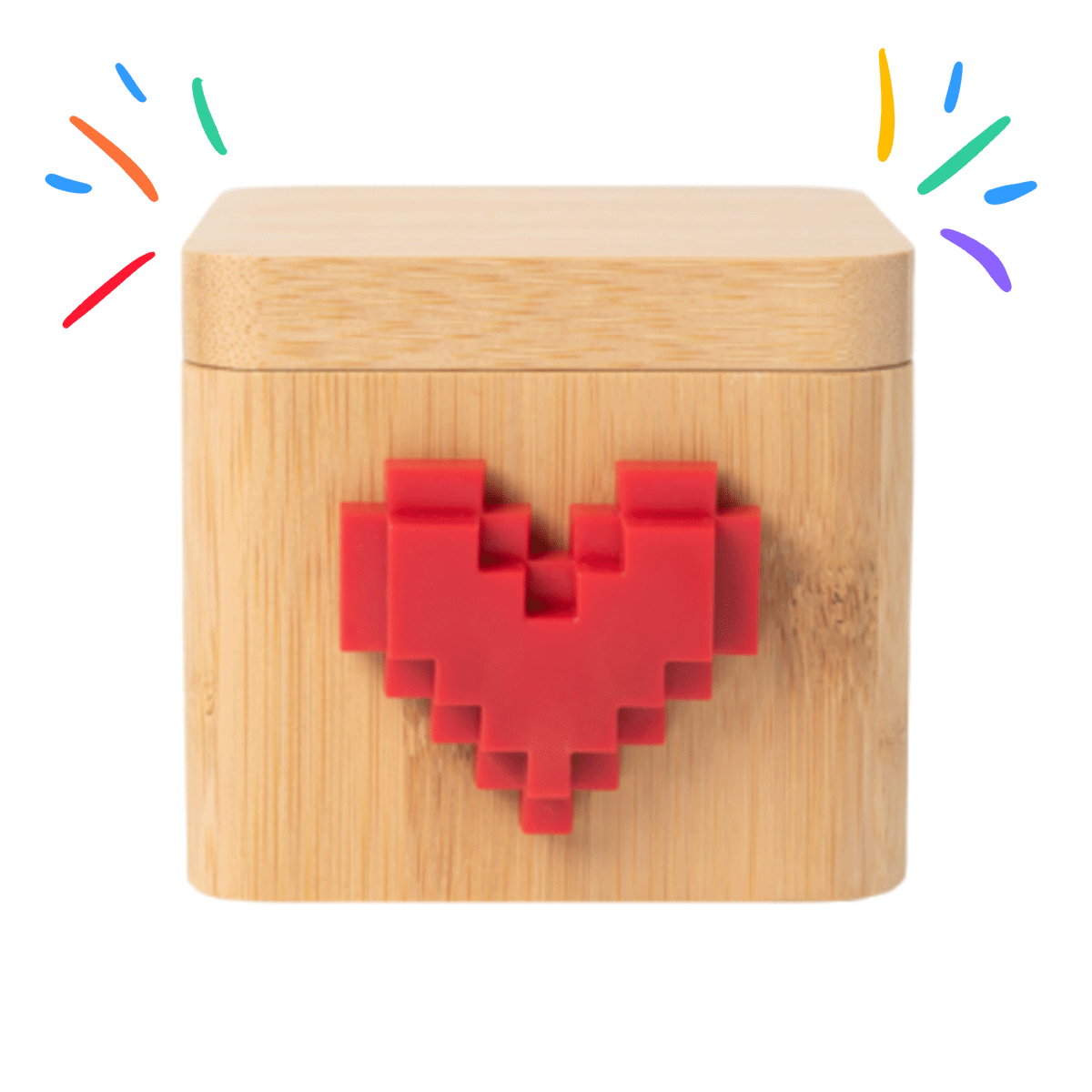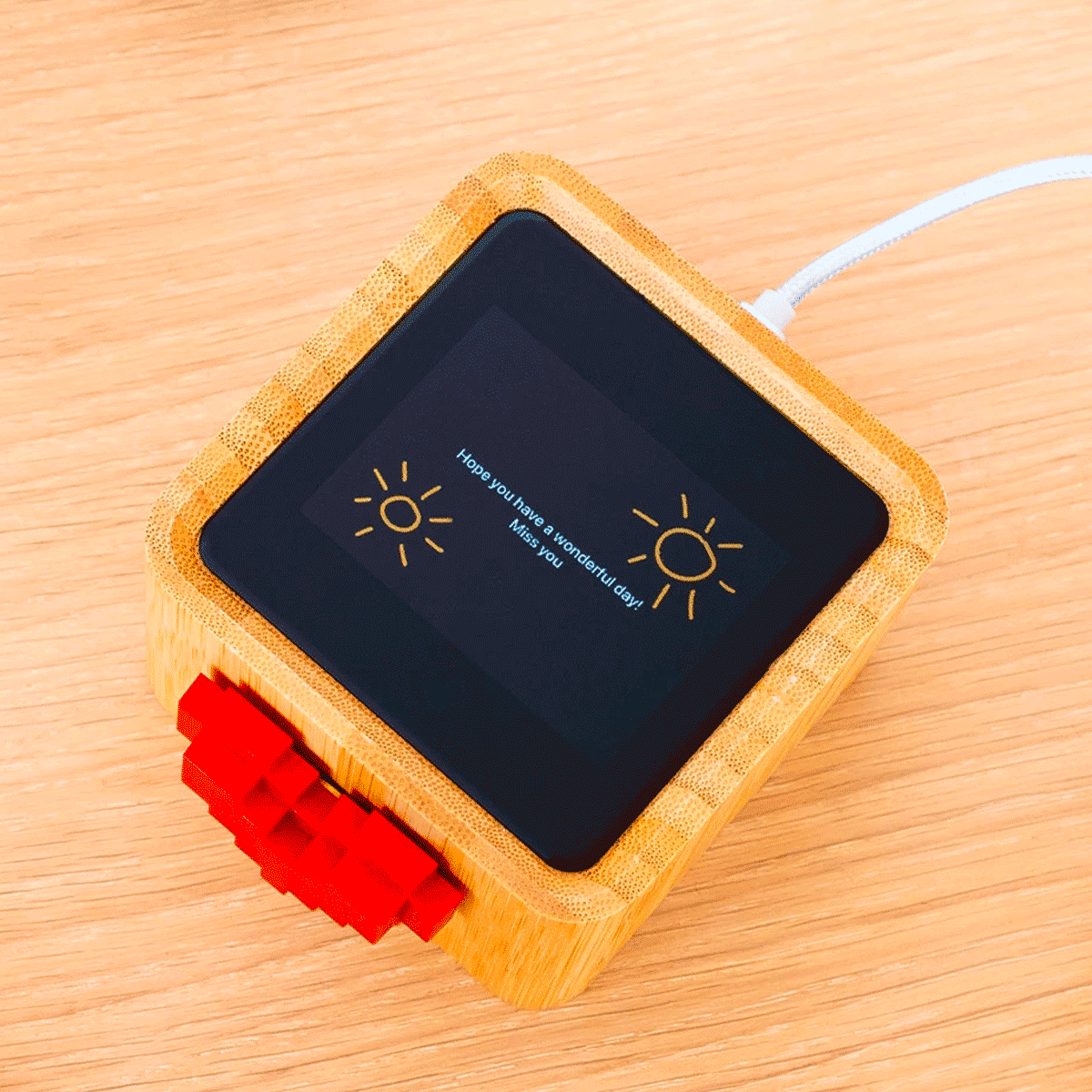 Lovebox Color & Photo
Buy 2 for

$89.00

each
Buy 1 for

$157.00
How does the Lovebox work?
Send photos, love notes,
drawings, or stickers to the
Lovebox thanks to our free app

The heart of the Lovebox
will spin when the
receiver gets a message

Your loved one can spin the
heart to send you back a
waterfall of hearts on the app
Tech Specs
Material: Wood (box), ABS (spinny)
Screen: LCD screen 320 x 240 resolution
Connectivity: WiFi 2.4Ghz
Dimensions: 3.5x3.5x3.1in
Weight : 1.54lb
Included with your Lovebox Color & Photo
Red pixel heart
1 Power cable and plug (AU, US EU or UK)
Access to the mobile app (iOS and Android)
Lots of love
Rest assured

They bought it, tried it, and tell you about it
They bought it, tried it, and tell you about it
All your questions answered
Failed to arrive
I'm getting this email asking me to review their product cause they fulfilled my request thirty days ago and yet it has yet to arrive so currently it's pretty trash and a bunch of money down the toilet… so much for getting my girlfriend something nice for Christmas
Very nice
Very nice!
Amazing Christmas gift, especially for long distance couples. Wish I had more options free templates or more/easier customization
Great product!
My girlfriend is in love with this product. If you are looking for a gift for your significant other, 100 percent recommend.
2nd purchase
I purchased this box for my four yr old granddaughter as I want to send her notes too! I love receiving them from her and now we can send back and forth🥰
Great product
It Helped reconnect my wife and I